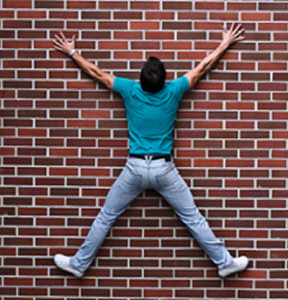 I'll start by saying I'm not at all critical of the content mill writing I've been doing. I think I got into it knowing mostly how it worked, and was fully aware of how much, or how little, it paid. I did start off thinking it was a good way to get some experience, and it was exciting to see stuff I wrote published. I even managed to learn a few things about subjects I could care less about. Plumbing valves? Yes, I wrote about plumbing supplies, for a very nice company who needed blog posts about their products.
But at some point very recently, I have come to understand the meaning of the grind. "Thank God for my day job" is a phrase I'm not sure I ever would have expected to say or think, but I can't imagine what a full-time content mill writer's life is like. When I go to one of my sources for writing work, I'm either faced with a bunch of available articles on stuff I, a) Don't want to write about, or b) Don't know anything about and therefore can't write an acceptable article. If I choose a job from the "don't want to" pile, it's usually an SEO post for a car or a blog post about killing bugs. Seriously.
What happens next is a scramble to re-write my own posts for different customers. That never feels good, but I got so used to selling a certain number of articles a week that I can't help myself. And that's why, after earning about $700 from four different services, I've slammed head-first into the creative wall.
I am not ashamed. My goal when I started freelancing part-time was to earn some extra money for a kick-ass Christmas. $700 is a good start, and I have no intention of stopping. I will break down the wall, or climb over it, and write the best-ever article about email marketing or squashing cockroaches.
Whatever it takes.